On Sunday October 24 don't miss our Food & Wine Tastings at the Village event: an exclusive enogastronomic experience accompanied by premium wines from the Cantine Florio and Duca di Salaparuta wineries.
From noon to 2:30 pm at Caffè Vergnano, Ca'puccino, Sicilia's and Fud Sud.
From 4:30 pm to 7 pm at Mo Cafè, Lindt, La Bottega delle Cassatelle and Synbiofood.
See you there!
Vegetarian Pizza: a contemporary pizza, using all-Italian flours and left to rise for 48 hours, topped with eggplant sauce, grilled eggplants, zucchini, bell peppers and oregano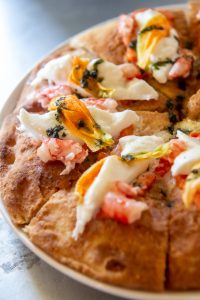 Slow-cooked pork neck fillet steak served with oven-roasted potatoes, fried artichokes julienne and a Piacentino Ennese cheese fondue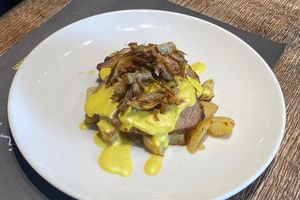 Fresh busiate corkscrew-shaped pasta dressed with a white veal and pumpkin ragu sauce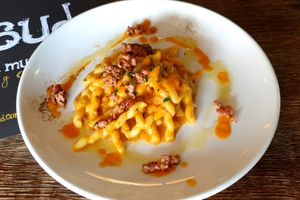 A thin shortcrust pastry shell filled with a mix of ground toasted almonds, cocoa powder, chickpea flour, cinnamon and lemon zest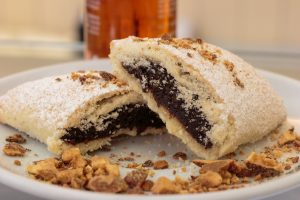 Liqueur filled dark chocolate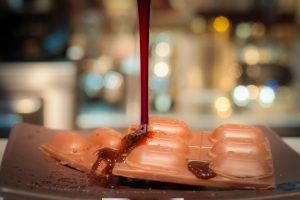 Grilled bread bruschette with sausage, friarielli turnip greens and smoked provola cheese
Busiate corkscrew-shaped pasta with mushrooms, crumbled Nero Siciliano sausage and shavings of cacio cheese from Ragusa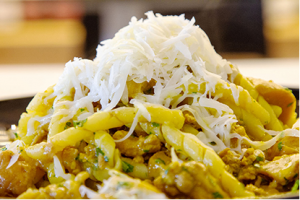 Fish-stuffed Sicilian rice ball
Squid ink frisella double-baked bread topped with citrus-cooked salmon, stracciatella cheese and an orange juice reduction
Fish burger with grilled octopus, cherry tomato confit, grilled zucchini and a yoghurt sauce
Swordfish cube with diced vegetables