Looking for a fresh and tasty break from shopping?
Discover this month's new menu options in the Village eateries!
The Green Pass is no longer required in the Village restaurants and cafés.
Vanilla "gelatella" with strawberry icing and a smooth, shaved ice lemon granita with strawberry gelée.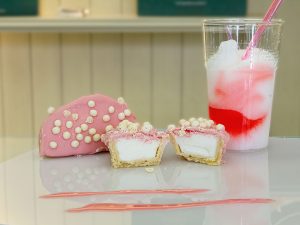 Fruit plate with cantaloupe, pomegranate, kiwi, currants, orange, blueberries, passion fruit and raspberries.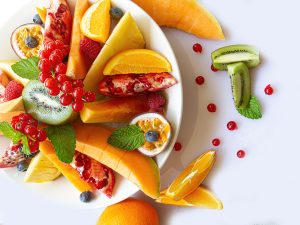 Sliced tomatoes, cucumbers and cow's milk mozzarella on a bed of arugula and olives.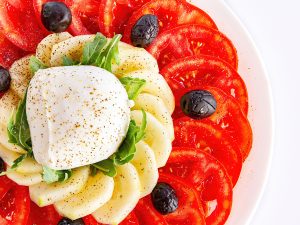 Couscous tartlet with cherry tomato confit, almonds and vegetables.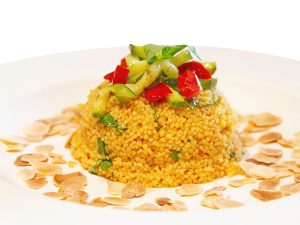 Salmon Poke Bowl: rice, salmon tartare, avocado, red cabbage, edamame, wakame, red beans, guacamole.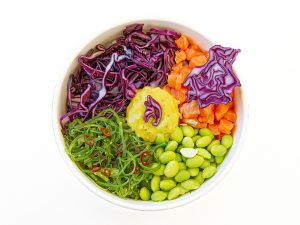 A soft brioche with a "tuppo" (chignon), filled with pistachio and chocolate ice cream and finished with a soft peak of whipped cream.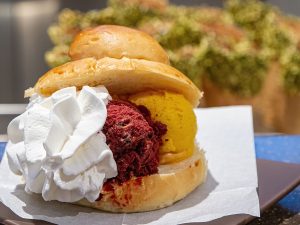 A selection of 200g Mo Burgers, with caramelized onions, vine tomatoes, crisp lettuce, bacon and delicious skin on fries.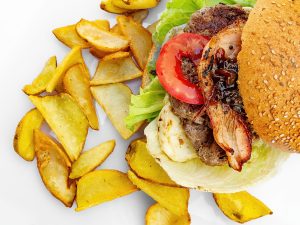 Shaved ice granita spritz and a small fried pizza with ricotta cheese, mortadella and pistachios.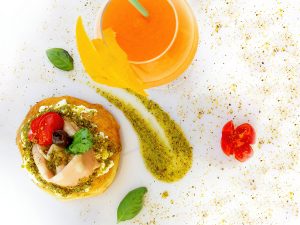 Swordfish tartare and fresh fruit with EVO oil from Nocellara Etnea flavored with ginger.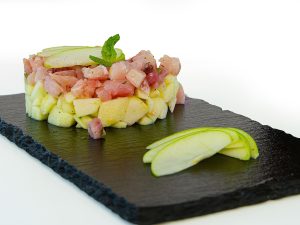 Shrimp tartare on a bed of Venere black rice and zucchini, with salted ice cream and lemon zest.